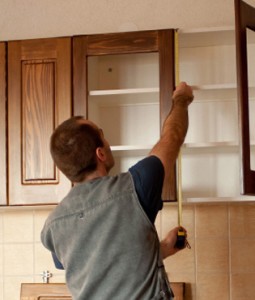 If you are in search of professional carpenters in Kenilworth, look no further. Our team consists of specialists in all areas of carpentry and we look forward to combine our skills when working on your project. We offer all types of renovations and restorations for both domestic and commercial requirements. We always strive to offer high quality woodwork no matter the complexity of the task.
Our expert carpenters work closely with our esteemed customers in order to meet their exact requirements. We are available every day of the week hence you can contact us on 021 300 1969 for all your joinery needs. We also make and install custom designed furniture for different purposes. We base our reputation on the quality services that we offer our clients and we strive to do the same on your needs.
Our tradesmen use the experience accumulated over all these years to determine which the most appropriate solution to your requirements. We always work with our clients from the initial process up to the very end when we install the finished product in your home. In addition, we make recommendations on the different types of wood and finishes that would be appropriate for your house or office. Contact our Kenilworth Carpenters for free quotations and a list of all the services that we offer.