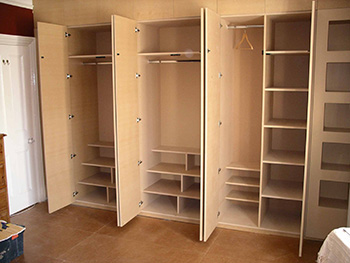 We are the among leading carpenters in Cape Town and as such, capable of designing and making the best custom-made cupboards Cape Town can offer. From customised shelving and cupboards to custom designed cabinets and bookshelves, the list of the products that we offer is comprehensive. You can therefore choose among our ready-made range of furniture or go for tailor made solutions that are available in both modern and traditional styles.
We have been in operation for a very long time - a period during which we have provided satisfactory services to our esteemed clients. We only employ qualified staff who have knowledge in carpentry and professional joiners, hence you do not have to worry about the quality or the precision implemented during installation. Our craftsmen will listen to your ideas and work with them from the planning and design phase up to manufacture and installation. No matter how complex the work may seem, we will carefully note down your exact requirements and work with them until we craft the woodwork that you need.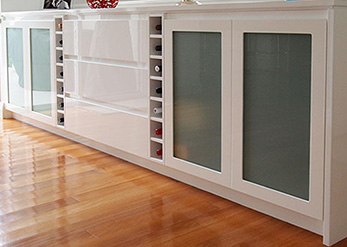 All our bespoke storage are handcrafted from a variety of materials. This brings out a unique look and feel in every product that we make.
 Call us on 021 300 1969 and get the best bespoke dressers, built-in wardrobes, restorations, purpose-built bookcases, custom cupboards, shelving and cabinets. When you choose our services, be assured that we can easily transform all your dreams in to actual furniture that encompasses all your requirements.
We provide our wide range of furniture and fittings in addition to comprehensive services that range from design to manufacture. Our experienced carpenters work with apartments, hotels and many other businesses. Contact us for all customized furnishing in Cape Town, including standard shelving fittings, TV cabinets, walk-in wardrobes, kitchen cupboards and shelves.


.